CHALLENGE:
Starbucks is synonymous with their cheery stores and well designed packaging. How can they introduce VIA - their new line of instant coffee?
INSIGHT:
Most people go to Starbucks on their way to work. But that means they're spending precious morning moments uncoffeed. 
SOLUTION:
Enter
Starbucks VIA: Your coffee before your morning coffee.
Copy, art & video: Shaul Wolf
PRINT:
Uncoffeed Morning Moments - a series of billboards highlighting the need for a coffee before the morning coffee.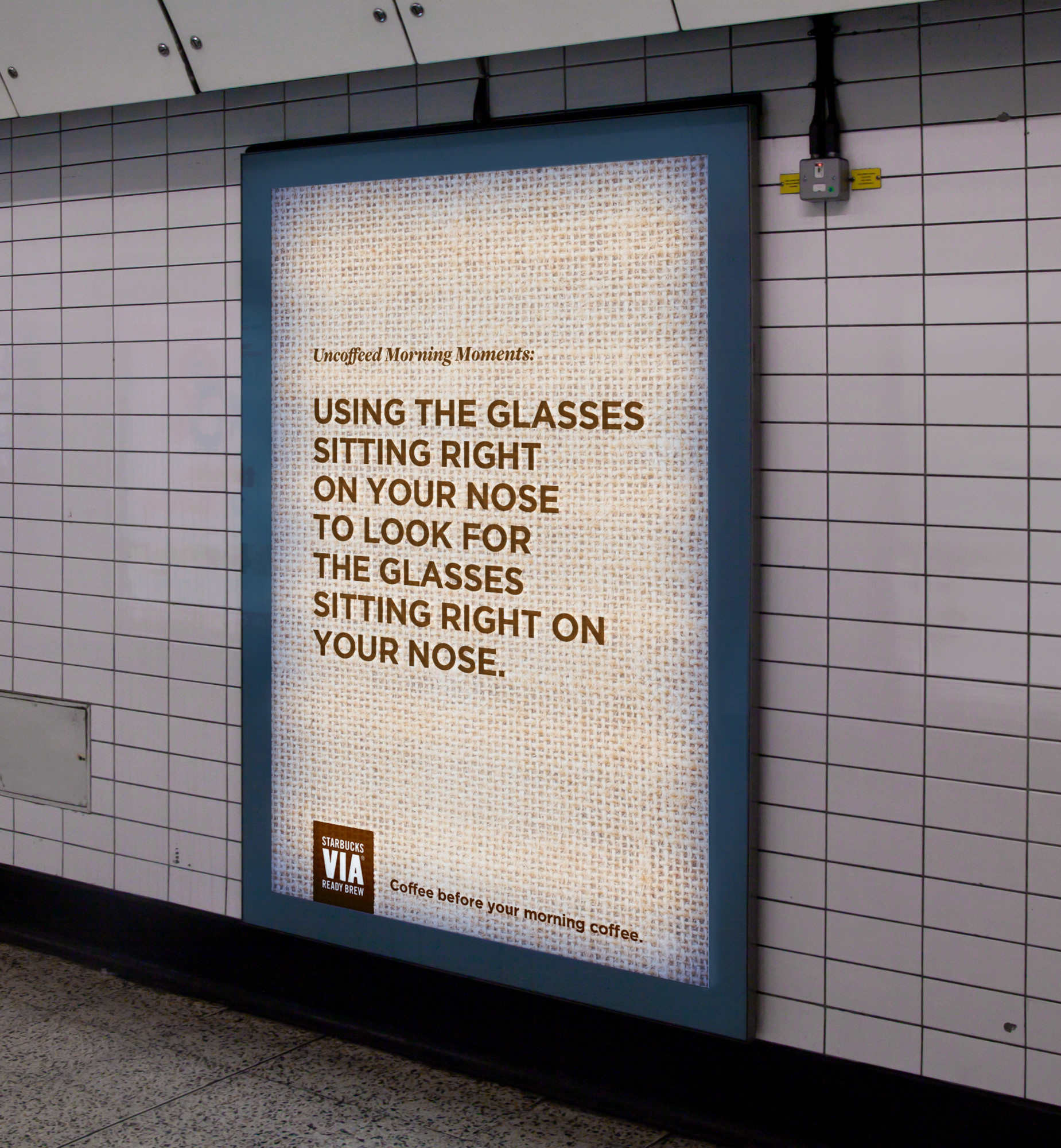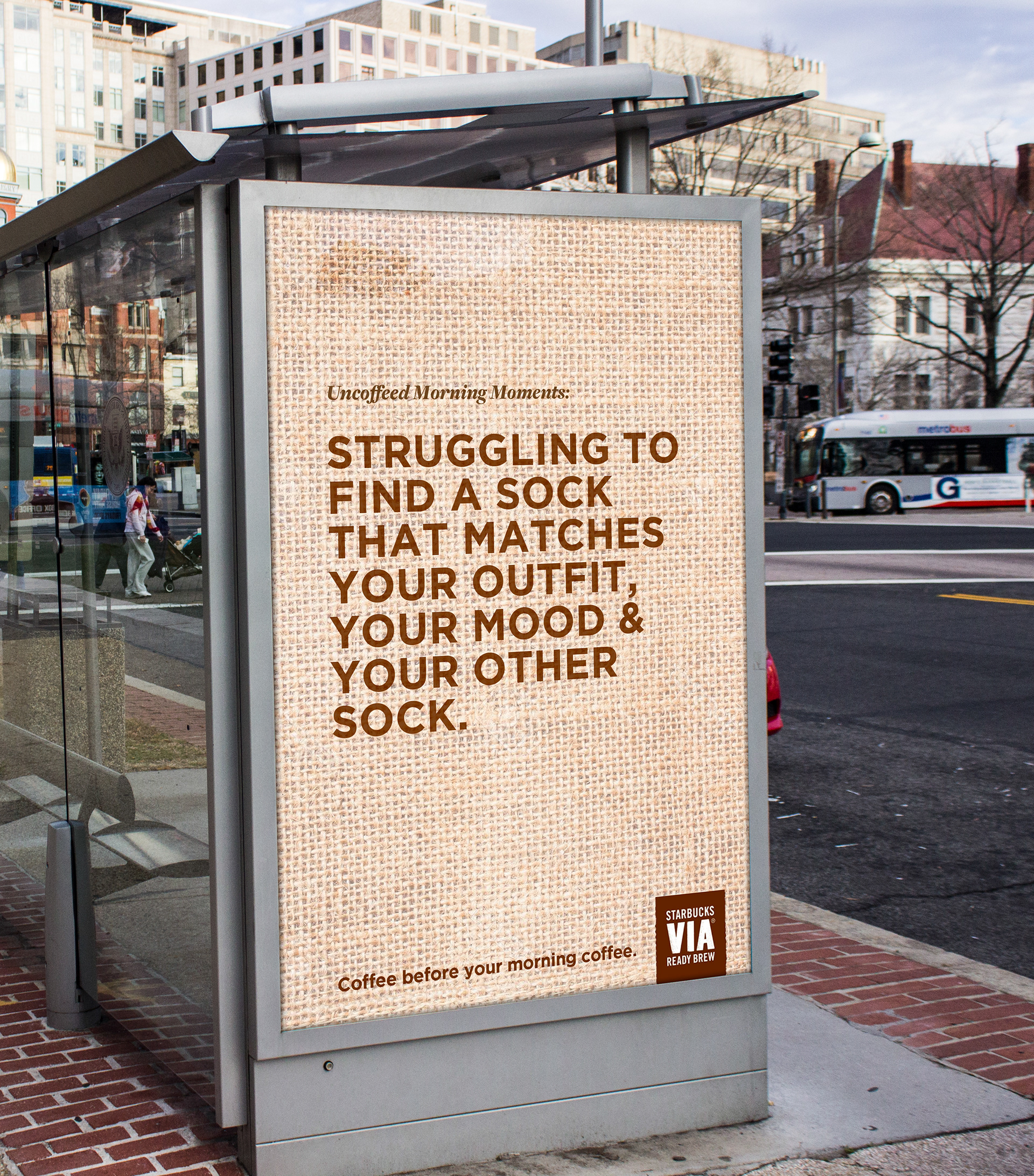 SOCIAL: 
Starbucks VIA will ask people to share their morning uncoffeed experiences with the hashtag #coffeebeforecoffee - and the best ones will be turned into future Starbucks VIA ads.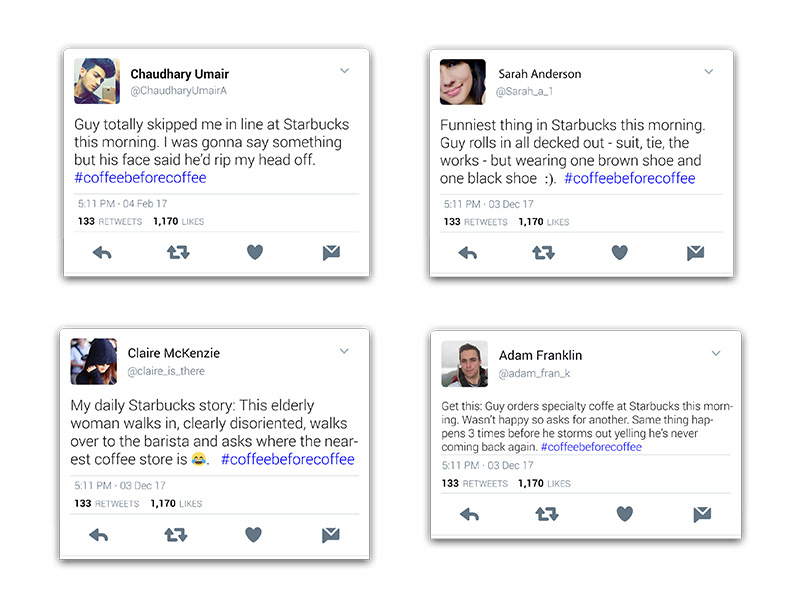 OOH:
Before people have a chance to walk in to Starbucks in the morning, a coffee stand offering Starbucks VIA will make sure they're properly coffeed.