There are a lot of things in life that seem like they never end. Something that really never ends? Endless Shrimp at Red Lobster.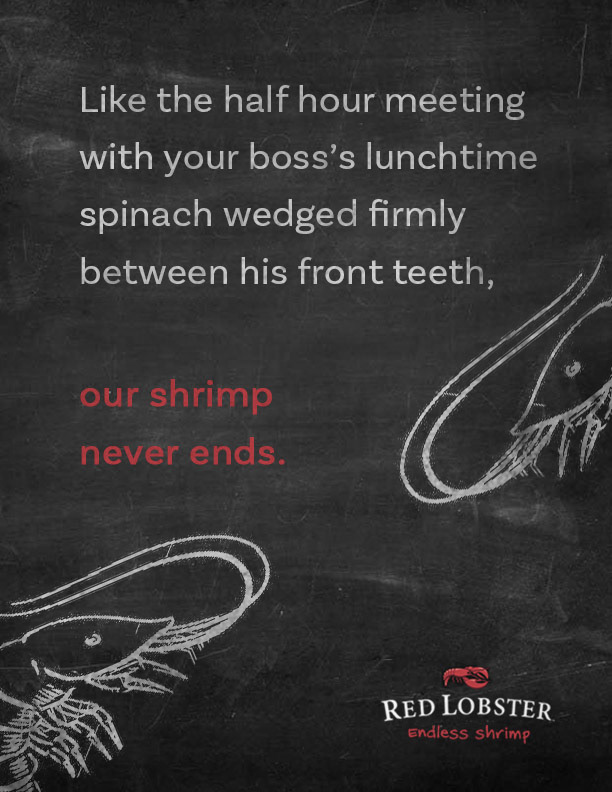 This print campaign can be supported with these radio spots that touch on the theme of things that never end. 
Outdoor ads can be placed in strategic locations where people often have to wait for things.