Challenge:
Talk about Kosher salt without boring people to death.
Insight:
Most people think it's called Kosher salt because of some kind of Jewish connection. 
Solution:
Replace the Morton girl with a classic Jewish bubby, whose job is to explain - in no uncertain terms - why Morton Kosher Salt is the furthest thing from Jewish as possible.
WARNING: This campaign contains explicit Jewish content. 
PRINT:
The campaign will be extended with print ads of the Morton Bubby debunking the myth of Kosher salt having anything to do with the Jews.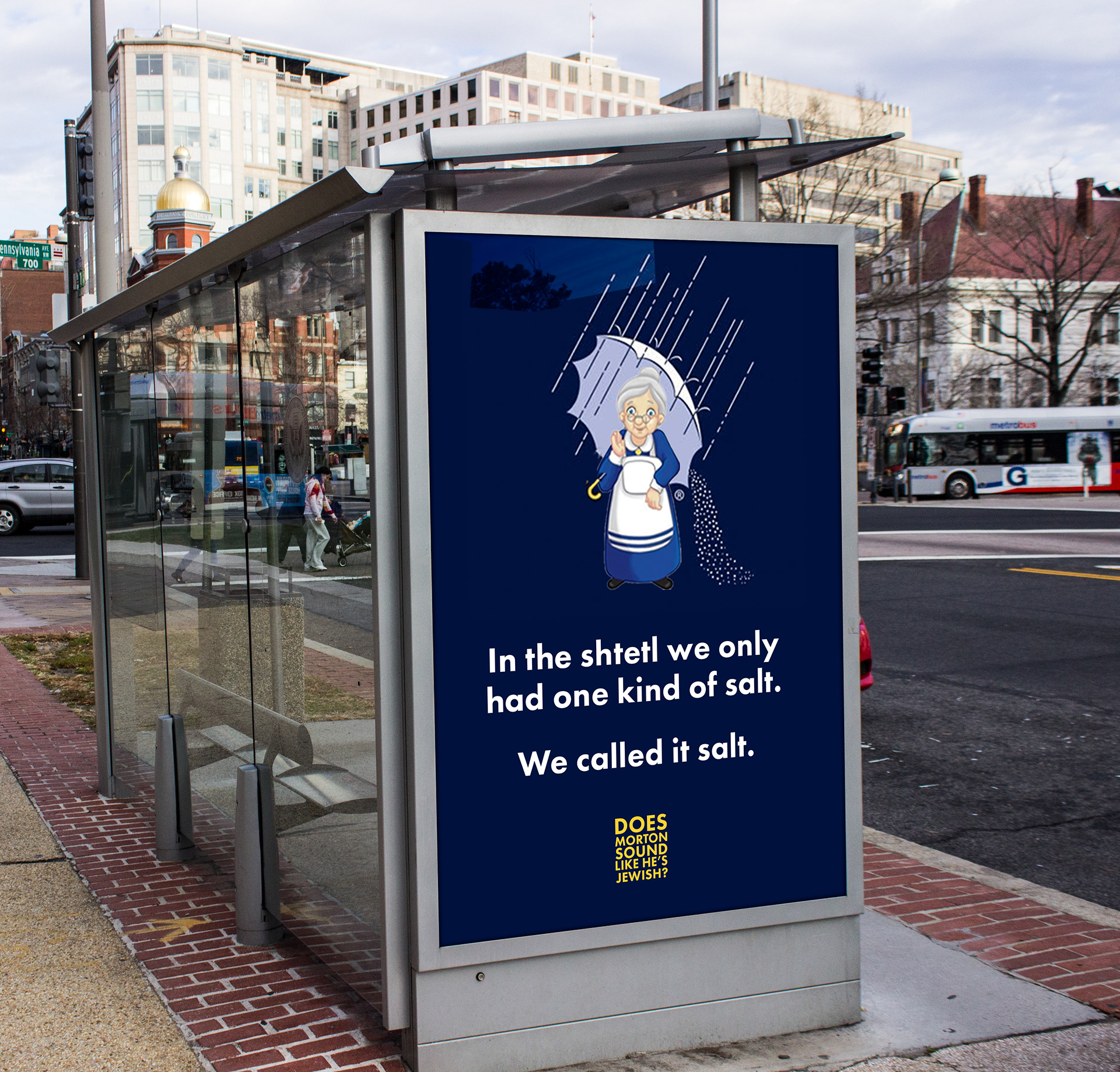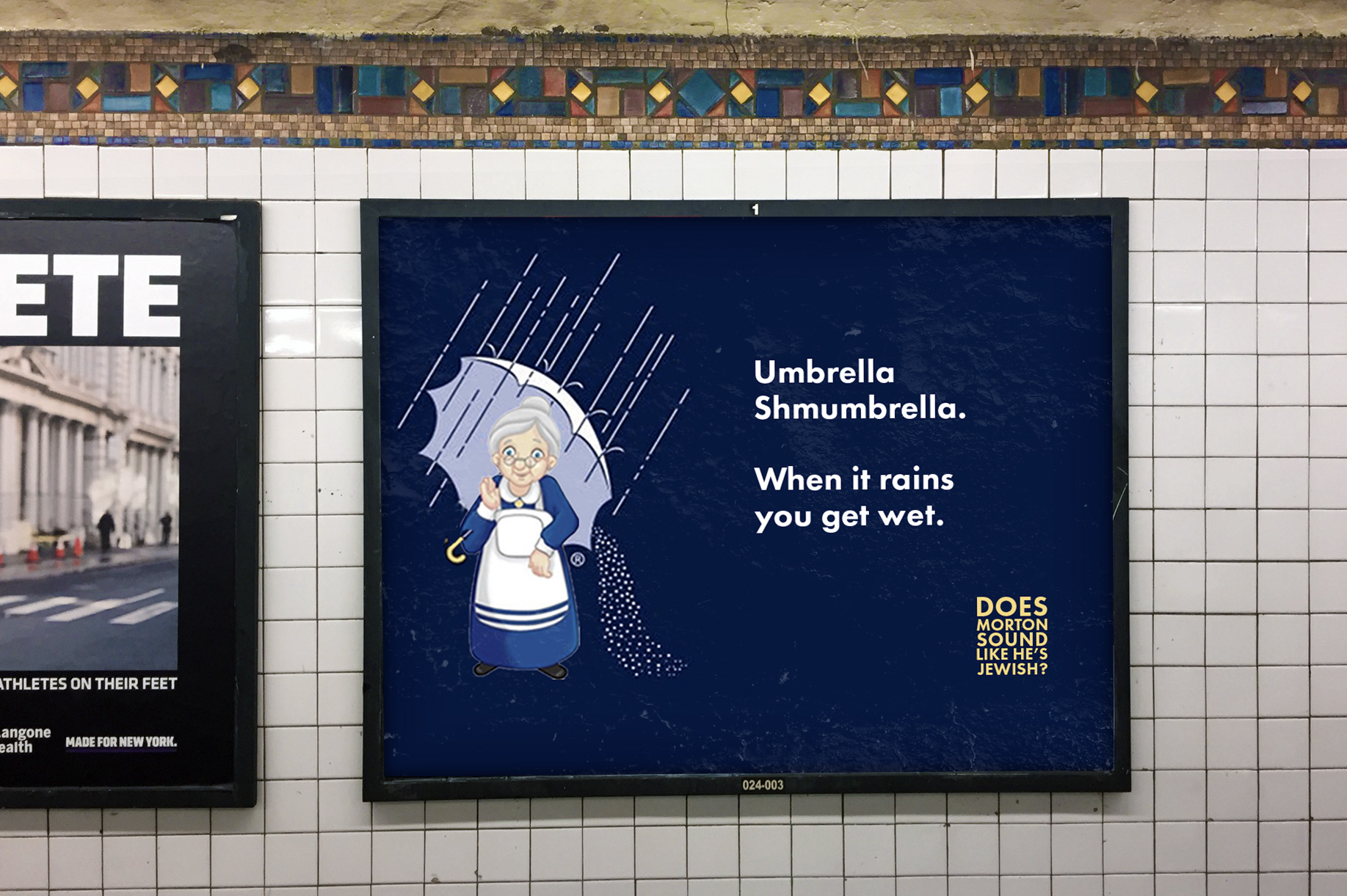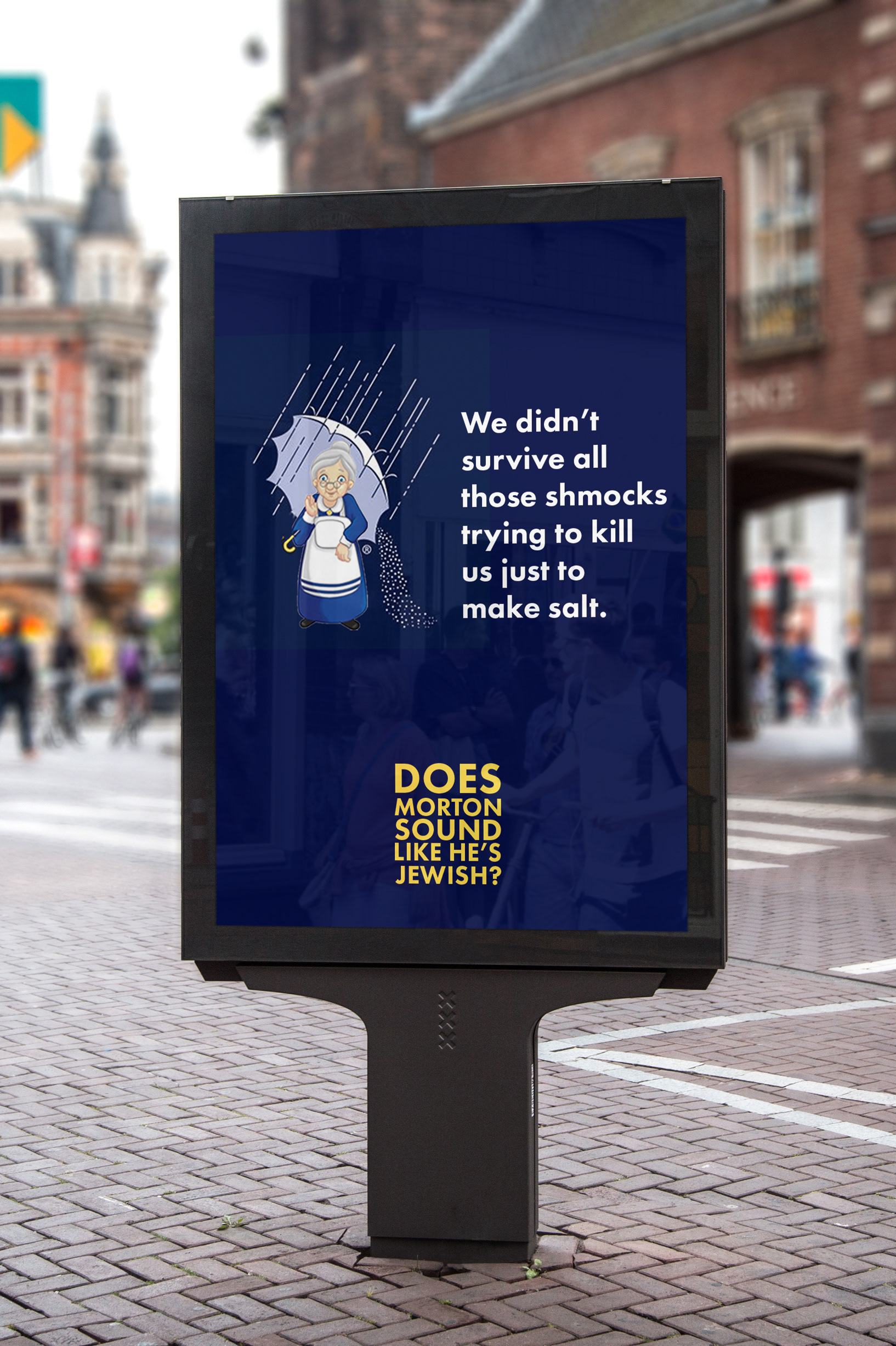 ONLINE GAME:
Morton will run an online game called "Kosher or Salty". Participants will answer Kosher or Salty to various questions, and the Morton Bubby will judge if they're fit to marry her grandchildren or not.