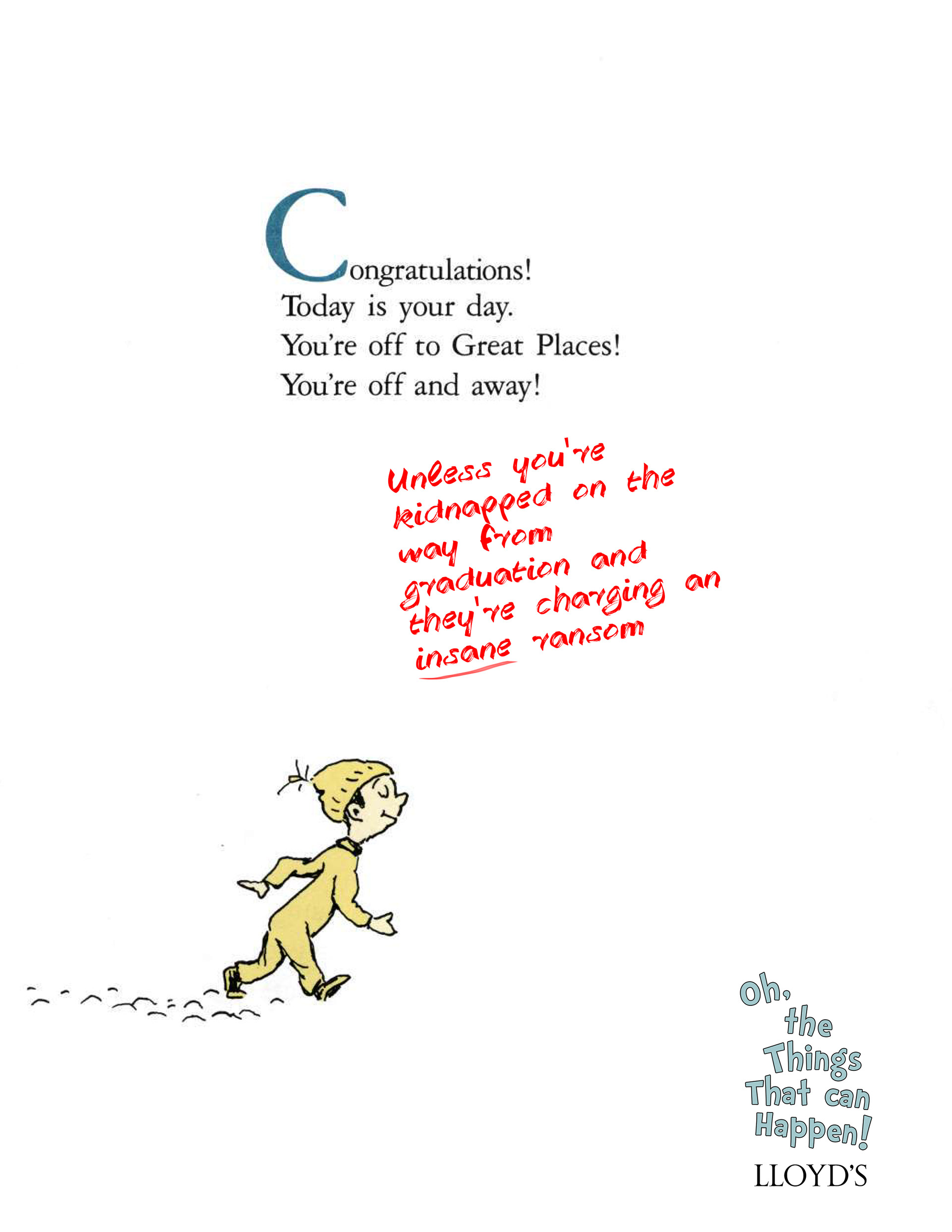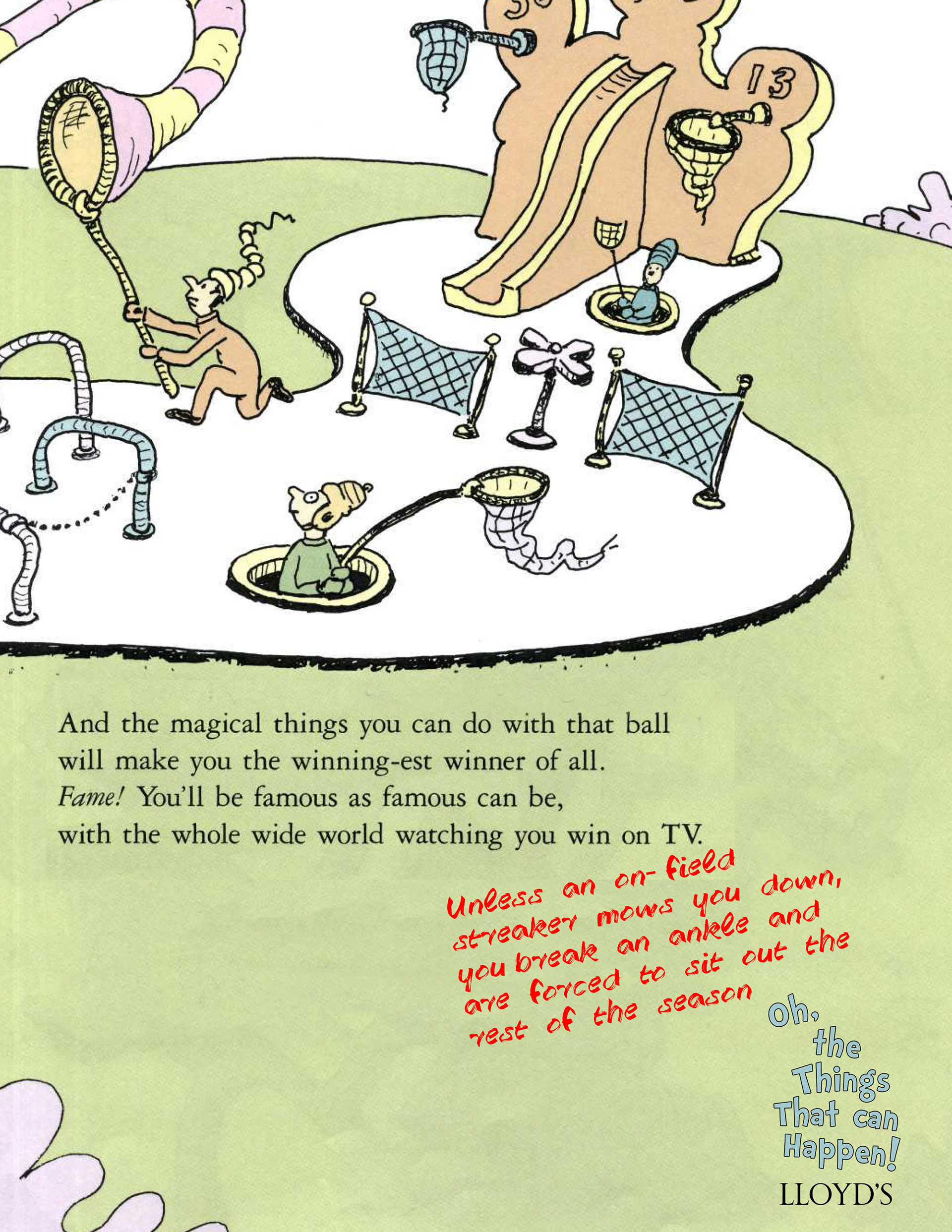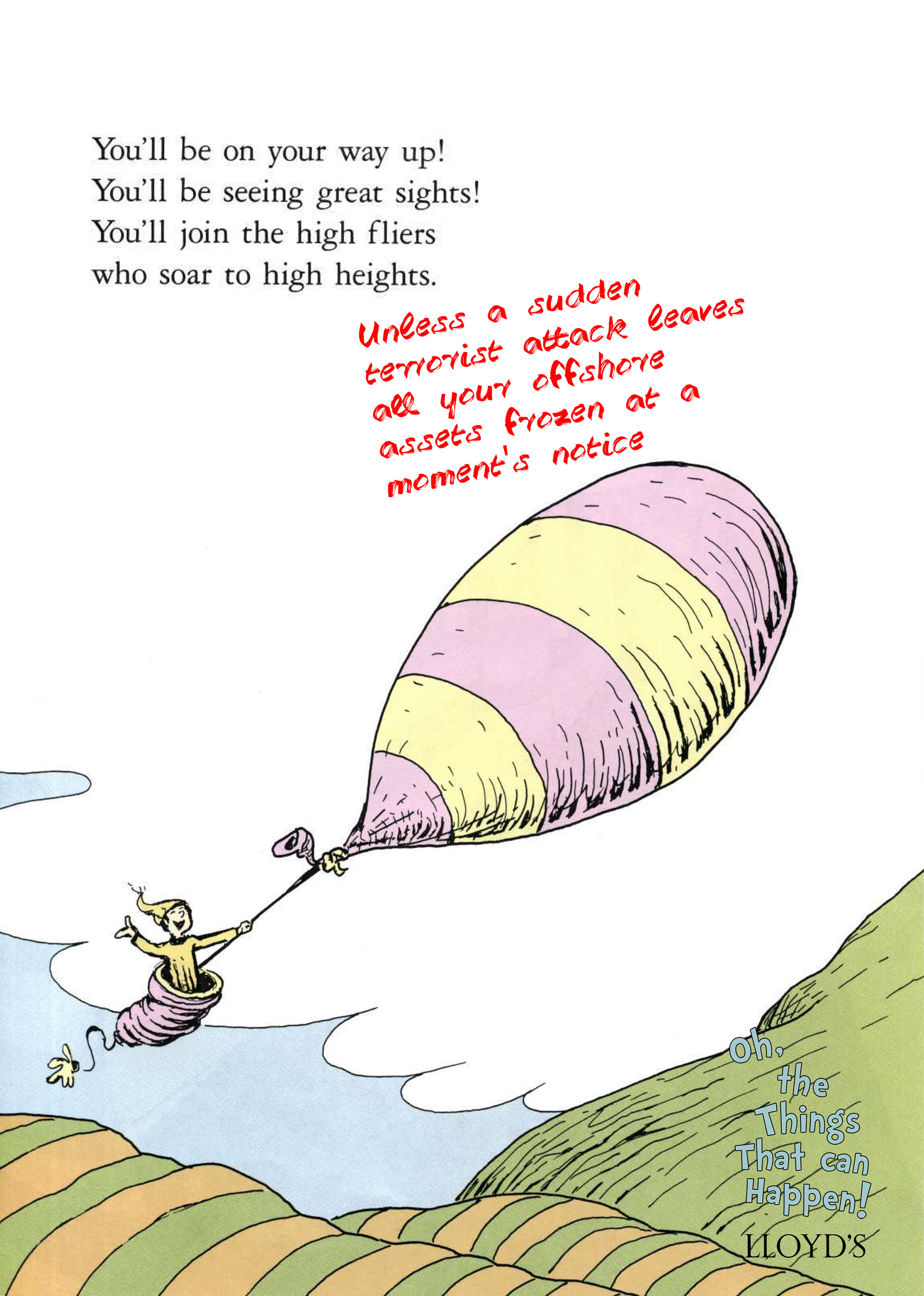 Oh, and let's not forget all the celebrities and their outrageous insurance policies. Here's what Dr. Seuss would have to say about some of them.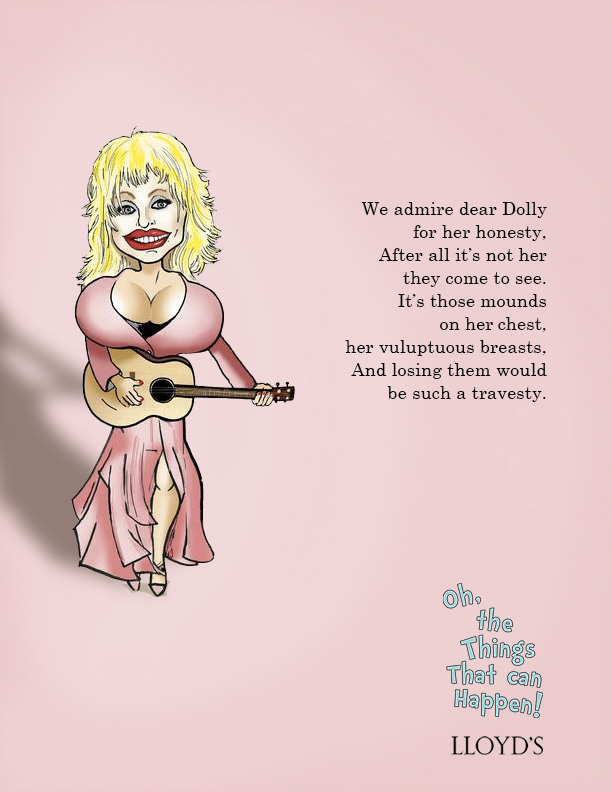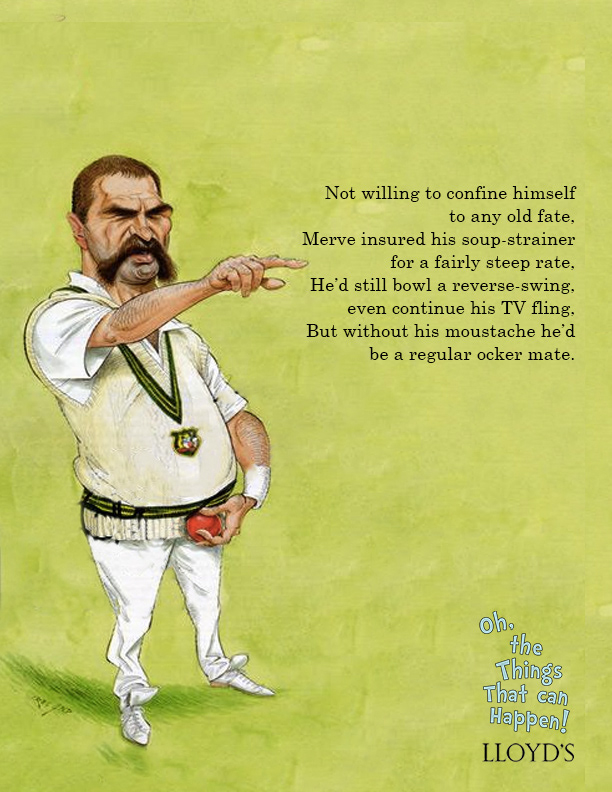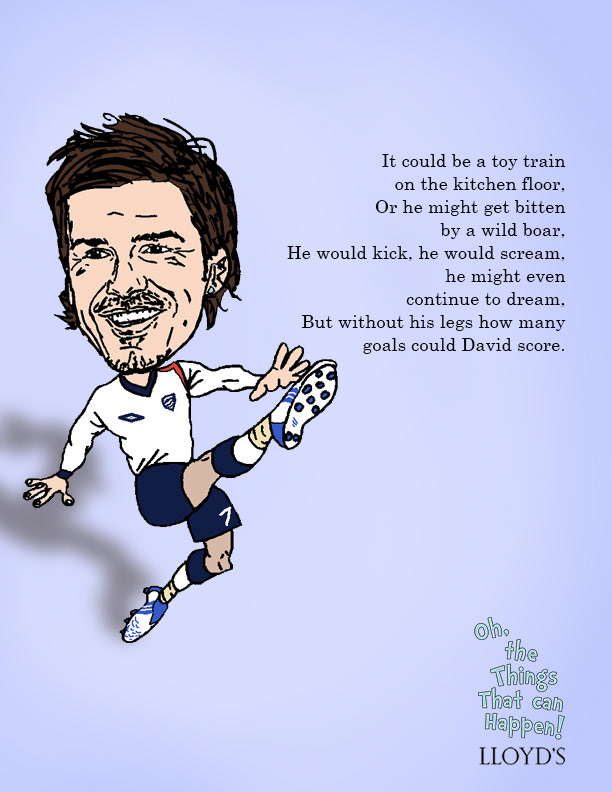 But Dr. Seuss wouldn't stop there. Oh, no. He'd make sure his message was right up in people's faces - in the very place that an accident might happen.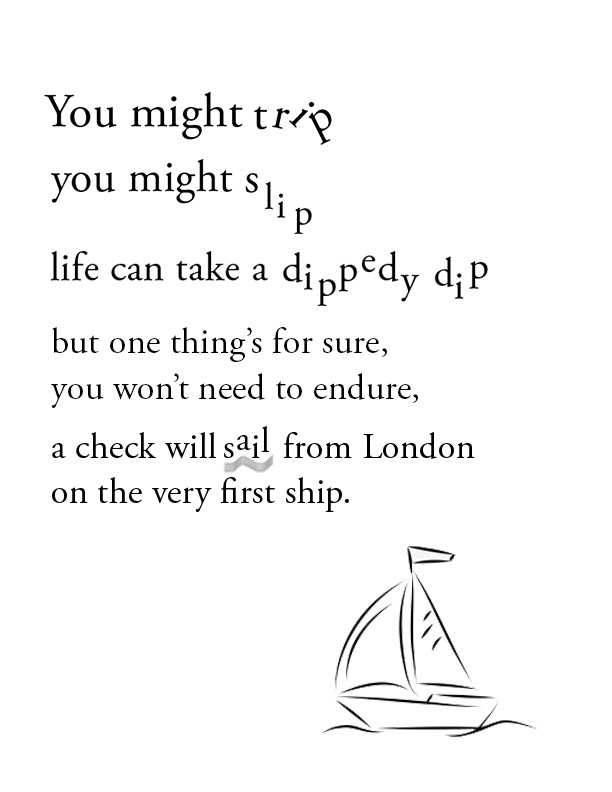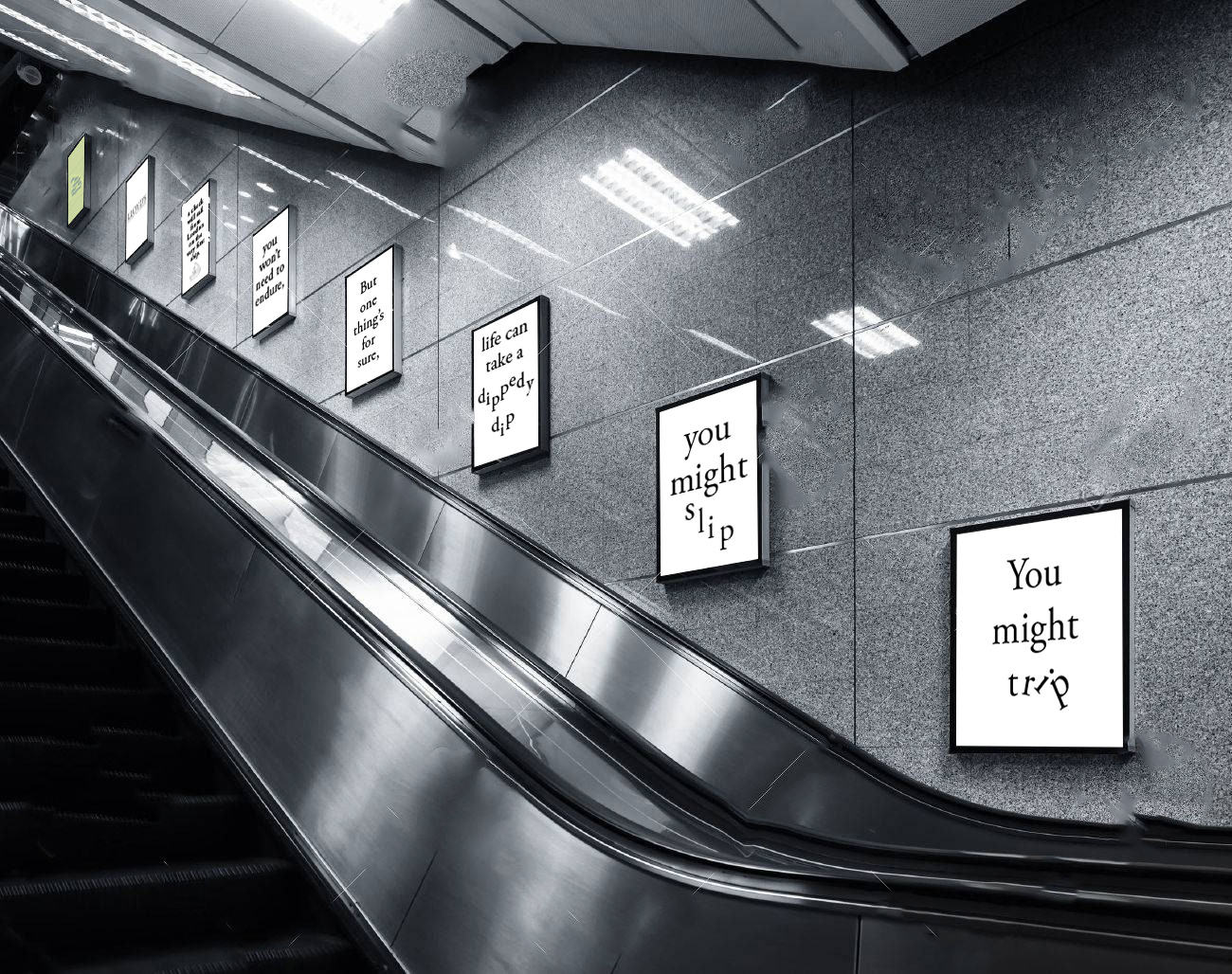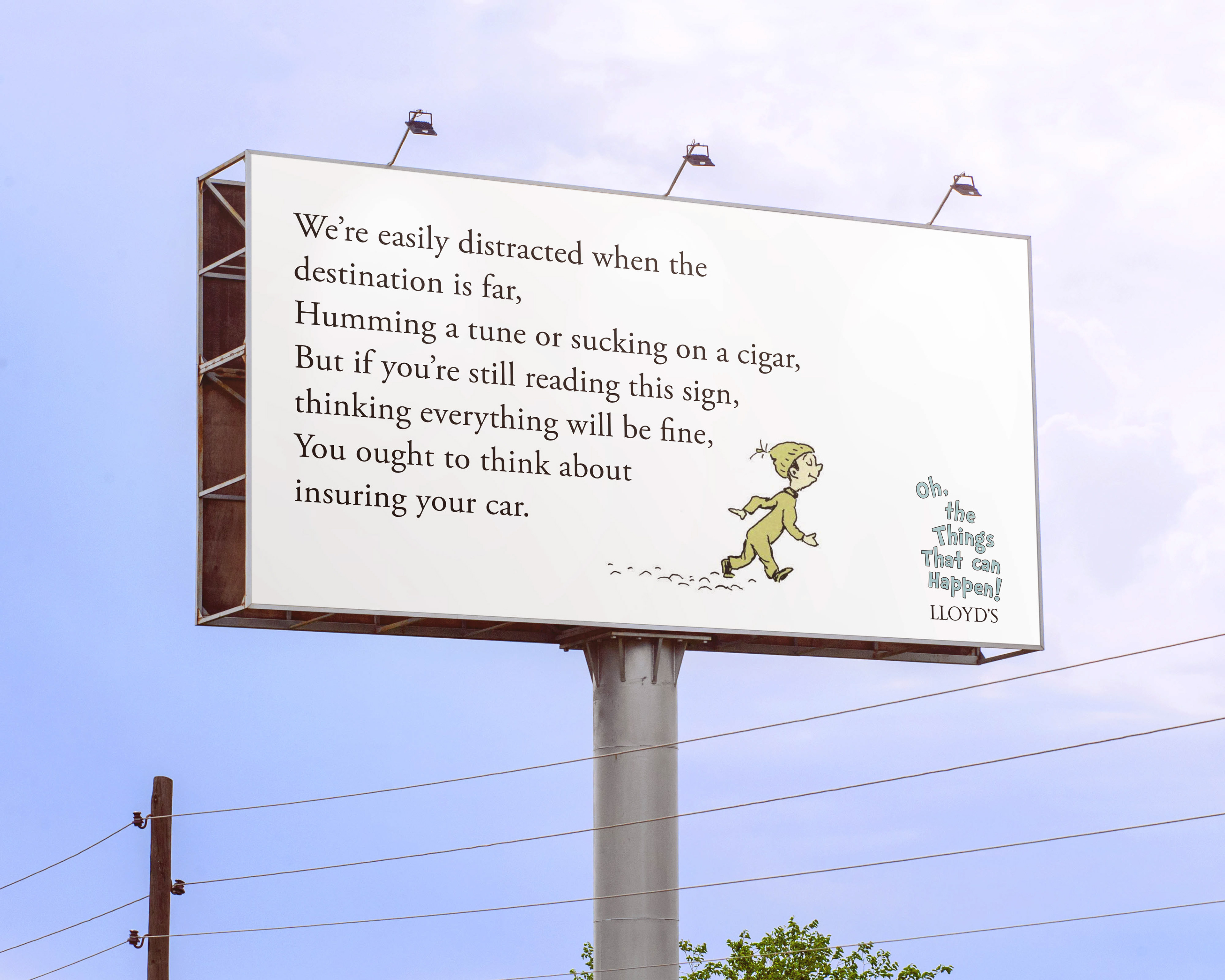 And he'd go around town pointing out all the possible mishaps that might befall a person along their daily routine.